T-Pain Concert Window Mural
For an annual festival hosted by the National Technical Institute for the Deaf (NTID)
The penguin image is my first large scale mural and the only one that involved any other artists. All the rest were solo projects.
This 8' high by 3o' or so "FreezeFest" mural was is a place called the "Fireside Lounge."
The popcorn bag picture faces the Student Government office which has free kettle corn.
T-Pain was so popular with crowds so here's another portrait! (this is an in progress photo)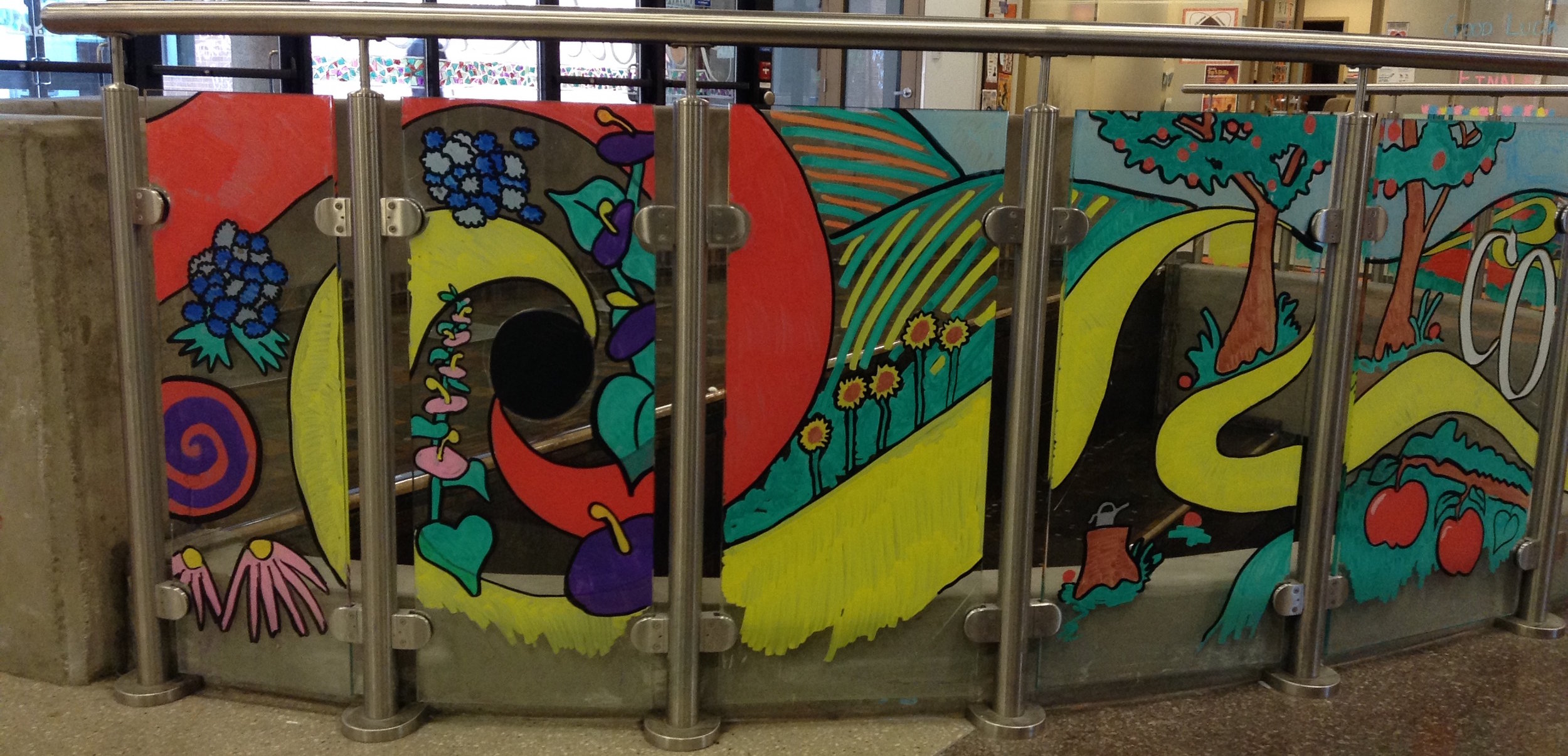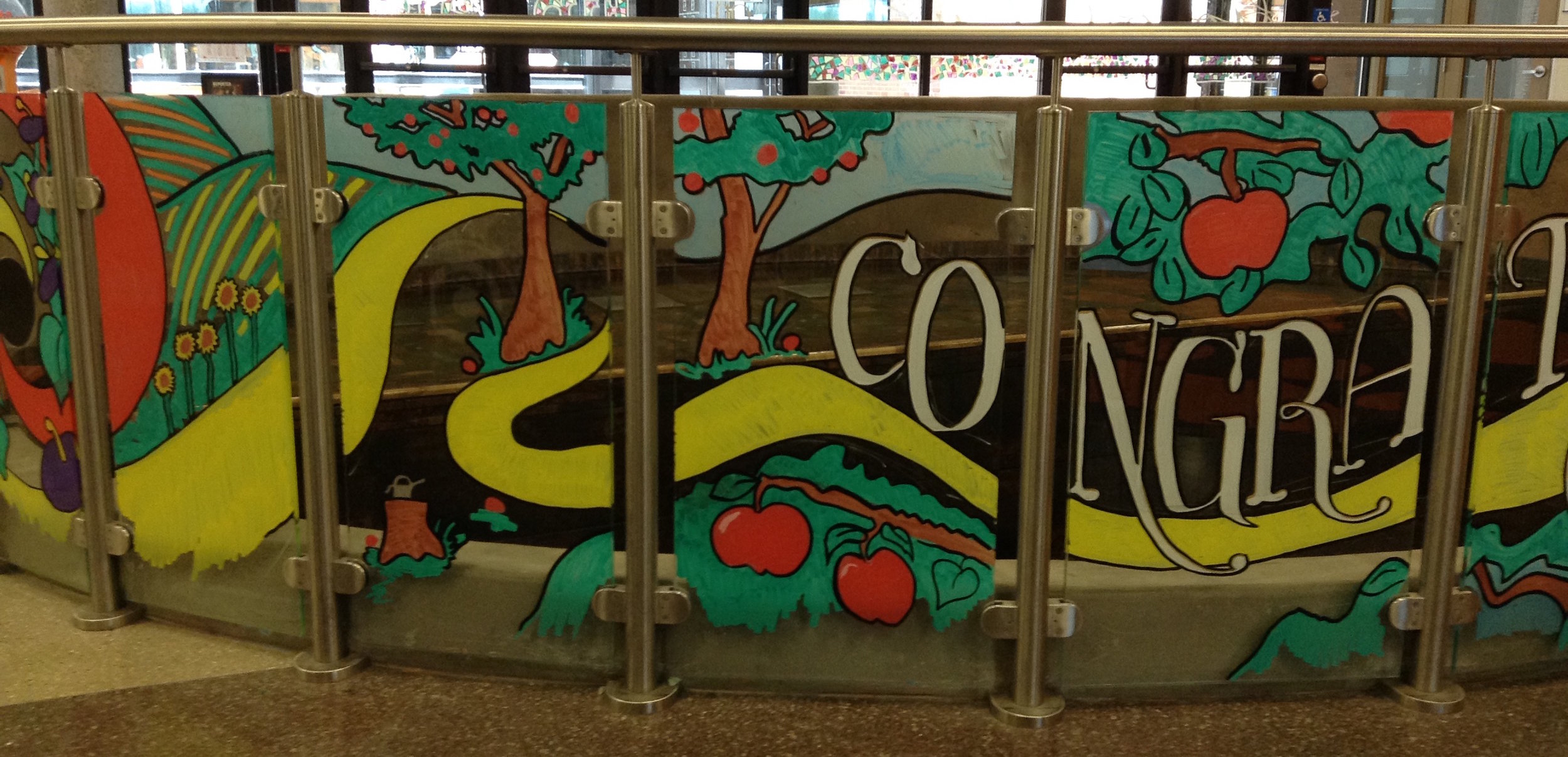 "We're off to Graduation, / To get our diplomas because / We hear it is a burgeoning market / With so many jobs for us / So many, so many great jobs for us!"
"Those bubble letters would look good on the side of a train." — a Janitor
Incidentally, this particular February 2 set some snowfall records for Upstate New York.
These glass doors face the main student walkway and are a prime spot to advertise events. Each week gets a different theme.